PRIVATE EVENT CATERING
Life is too short for boring parties!
✻
Be the life of your party – leave the food to us!
There is nothing less fun than not enjoying your own party because you're stuck in the kitchen!
We understand that food is such an important element to any event, we have food solutions for all event – large or small. We can provide cocktails, canapés, continuous finger-food, dessert bars, grazing boards and private dining experiences from shared plates to 3 course set menu or even a 12 course degustation.
We can cater any private event dinner parties with family, long lunches with friends,  high teas, baby showers, birthday parties, anniversaries, weddings and more.
At Eaton Drink Co. food is our passion, we will work with you to design a menu unique to you, your family and your friends and, meeting all your taste,  style, service and budget requirements and exceeding your expectations.
We offer much more than just food , we can also provide beverage solutions, styling and total event management from sourcing a unique venue or location, advice and implementation, invitation design, celebration cakes, bands, emcee's and more, it is entirely up to you how involved you would like us to be. We are equally as happy to work along side or collaborate with any vendors you may wish to have incorporate into your event.
We can also provide funeral catering at short notice.
If you are looking for an un-serviced food option, print the "Private Catering Deliveries" menu below and email it to us to place your order.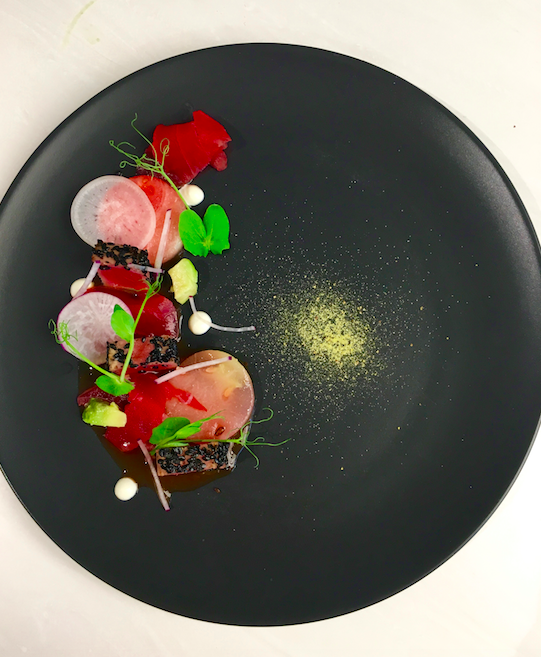 Dining
✻
Dine in the comfort of your own home – don't lift a finger!
Shared plates, 3 course set menu, 6-12 course degustation and everything in between.
Our passion is to see each client have a menu different to the last, and to be as ethical and sustainable as possible, sourcing fresh products from our own garden, community gardens, and local suppliers. Dining at home should be no different to dining out at your favourite restaurant, our staff can offer a casual relaxed atmosphere or they create a high end, fine dining restaurant experience in any home or location.  We have a simple ethos, simple food done well, this matched with seamless restaurant quality service that is sleek, knowledgeable and friendly brings you a truly one off and unique experience.
Everything is included – crockery, cutlery, linen napkins, food, chef, waitstaff, pots, pans – the lot! We can provide table styling and beverage matching on request too – just ask!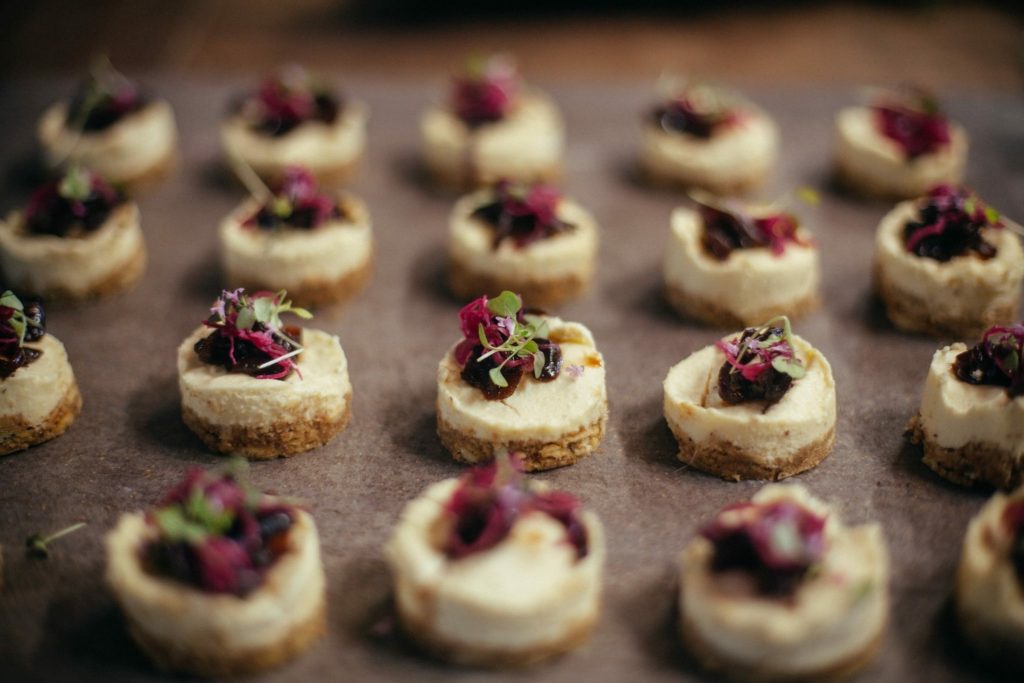 Parties
✻
Hosting a celebration event? A standing menu may be the way to go.
Start with canapés, and substantial finger-food, then move onto a bowl menu and finish with dessert and cheese. Options are endless -talk to our sales team and let them create a menu for you.
Cocktails
✻
Cocktails are a great way to kick off your next house party, or celebration event. Whether they are served on arrival in place of the traditional glass of bubbly,  for a set number of hours, or as an additional option to your beverage selection.
There are two options;
We supply everything – ingredients, staff, glassware and equipment
or
BYO – where we write you a shopping list for you to source the ingredients (of-course hard to find and hand crafted ingredients will still be provided by us) and we simply turn up with staff and equipment to make and serve them for you.
For more information visit our cocktails, beverages & bars page.
BESbswyBESbswyBESbswyBESbswyBESbswyBESbswyBESbswyBESbswyBESbswyBESbswyBESbswyBESbswyBESbswyBESbswyBESbswyBESbswyBESbswyBESbswyBESbswyBESbswyBESbswyBESbswyBESbswyBESbswyBESbswyBESbswyBESbswyBESbswyBESbswyBESbswyBESbswyBESbswyBESbswyBESbswyBESbswyBESbswyBESbswyBESbswyBESbswyBESbswyBESbswyBESbswyBESbswyBESbswy
BESbswyBESbswyBESbswyBESbswyBESbswyBESbswyBESbswyBESbswyBESbswyBESbswyBESbswyBESbswyBESbswyBESbswyBESbswyBESbswyBESbswyBESbswyBESbswyBESbswyBESbswyBESbswyBESbswyBESbswyBESbswyBESbswyBESbswyBESbswyBESbswyBESbswyBESbswyBESbswyBESbswyBESbswyBESbswyBESbswyBESbswyBESbswyBESbswyBESbswyBESbswyBESbswyBESbswyBESbswy